Working at Olympic Hotel Amsterdam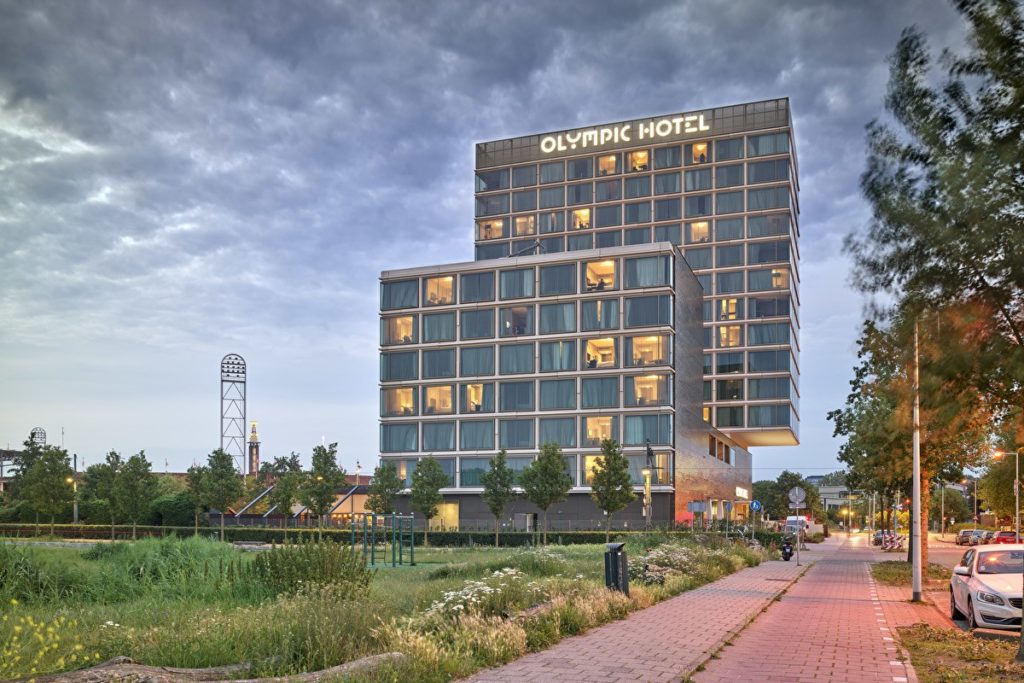 Olympic Hotel Amsterdam officially opened in April 2019. Every hotel opening is a massive challenge. It's about creating a team of people in a new environment who work closely together to achieve goals.
The hotel is located next to the Olympic Stadium, surrounded by sports fields and the idyllic Stadiongracht featuring 309 rooms for athletes, business guests and leisure. Check in Cleaning is responsible for the housekeeping of this impressive hotel. Our team of 35 colleagues take great pride in keeping all rooms clean and tidy to offer the guests of Hotel Olympic Amsterdam an unforgettable experience.
Check in Cleaning uses an innovative housekeeping app called Go Tickin'. Everyone in the team get's a device with a personal account where they can easily see which rooms to clean, the status of rooms and any specific tasks per room. There is also a convenient overview of empty rooms, the amount of rooms to be cleaned and a handy communication area to send messages to your colleagues.


Challenges
Two towers (13 and 6 floors)
309 Rooms in total with a 97% occupancy rate
782 Beds
20 rooms fitted with a jacuzzi
80 rooms with amazing views over the games and events hosted in Olympic Stadium and the surrounding sports fields.
Team Check in Cleaning achieved a 9 out of 10 score for cleanliness on Booking.com. This score is based on close to 4.000 guest reviews.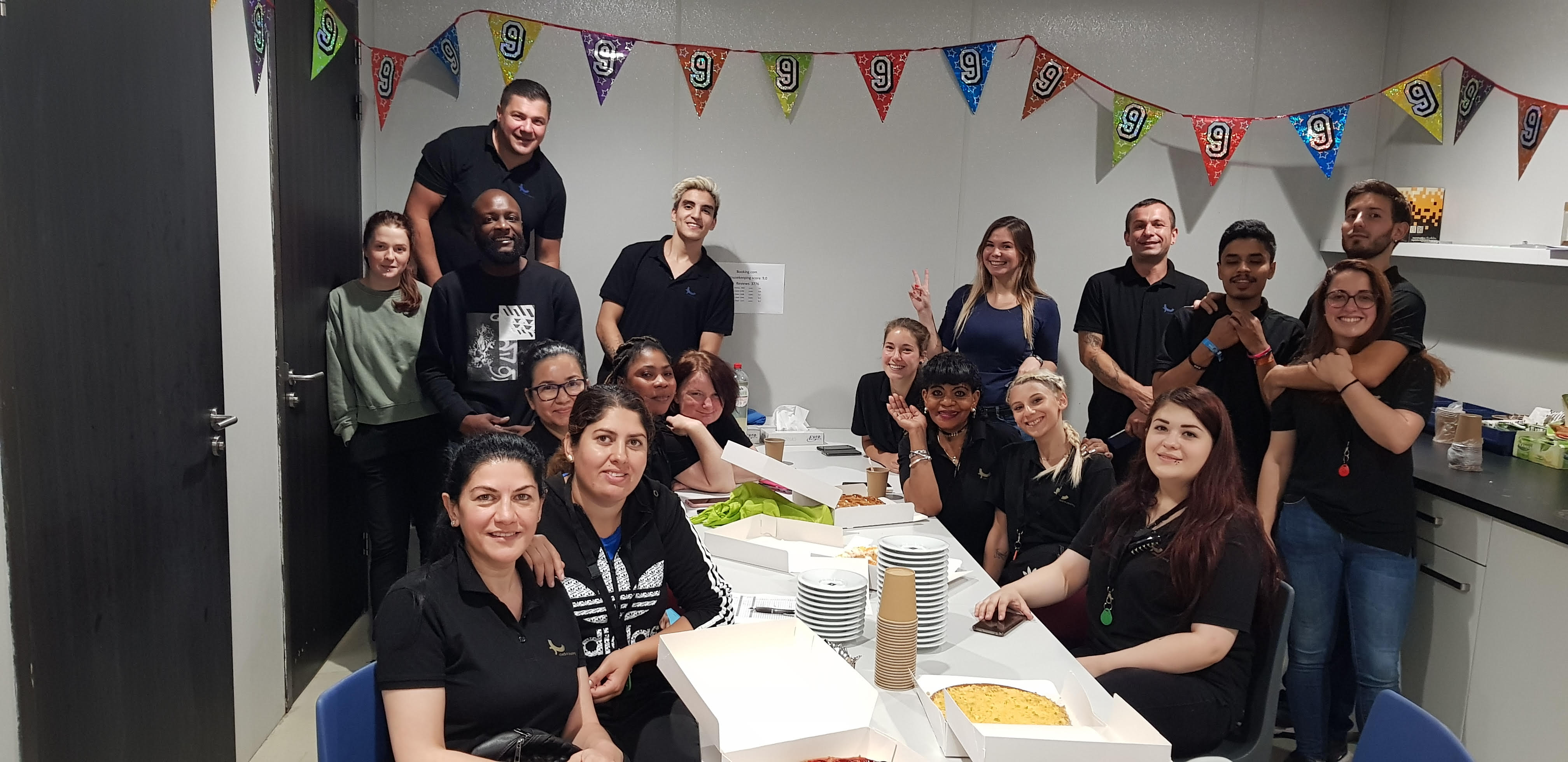 A day of work at Olympic Hotel Amsterdam
The first Supervisors of team Check in Cleaning start at 7am. After a cup of coffee, they schedule all rooms for cleaning and start to divide tasks among all team members. Simultaneously the Houseman distributes all linen across all floors, with each floor having its own linen, towels and trolley. Around 8:00 all Room Attendants arrive in the canteen. Also they start the day with a lovely cup of coffee and continue to prepare all cleaning equipment required for the job.
At 8:30 the whole team has a quick meeting in which we discuss extra focus points. A quick pickup of all keys and devices. Everything clear and ready? Let's start!
All the other Supervisors arrive around 10:00. After a short meeting they will start to check cleaned rooms based on the information from the Go Tikin' app. This quality check is the last step before rooms are delivered to the hotel reception.
12:00 is break time! Join the team for lunch in our canteen. The canteen is equipped with a microwave, coffee machine and fridge.
After the break the team focusses on the last rooms. Every room must be cleaned before 14:00, because that's our check in time and new guests will start to arrive.
Around 14:00 we start to clean the rooms of all stay overs. We believe that cleaning stay over rooms is an essential part of a great guest experience. After all rooms are clean, we double check the corridors, trolleys and canteens are well organized. The shift for Room Attendants end at 16:30 while some of the Supervisors finish at 18:00.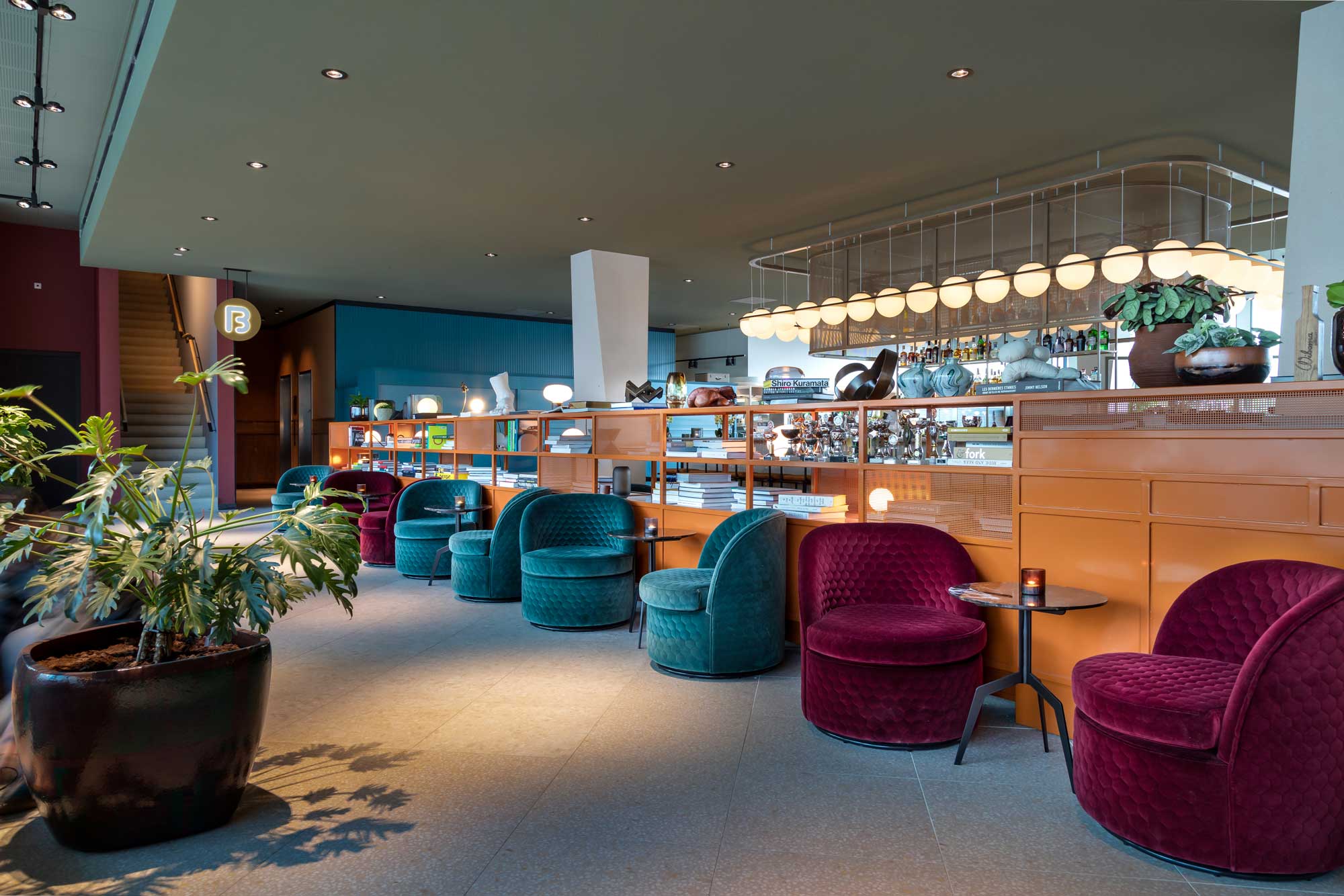 Meet our team at Olympic Hotel Amsterdam
"Working in the Olympic Hotel was not easy at first, but I got to love it. I've always enjoyed cleaning, especially now that I am in friendly environment with kind staff. The guests are also lovely and they really appreciate everything we do to make them feel more comfortable."– Bettina, Room Attendant
"Hi, I'm Victoria. I come from Brazil and work for Check in Cleaning in Olympic Hotel. I enjoy my job as housekeeper a lot. The hotel is located in a great place and close to the city centre, which makes it easy to reach by bike or public transport. Our team is nice, friendly and well organised. My schedule enables me to combine work with my study and sport activities. After work I often visit one of the cool places nearby such as Vondelpark, museums or restaurants. Perfect place to work!"– Victoria, Room Attendant
"Being part of this fun and dynamic team in this modern hotel is not just work. It feels like a family, full of energy and life"– Joanne
"My name is Eduarda. I started working at Olympic Hotel for Check in Cleaning back in May. It has been quite an adventure! After two months of hard work as a Room Attendant I promoted to Supervisor. We work in a nice, fun and young team with people from all over the world. I love to work here; we have such a great working environment every day."– Eduarda, Supervisor.
Do you also want to work in some of the coolest hotels in Amsterdam? Check out all our vacancies and apply for a job!