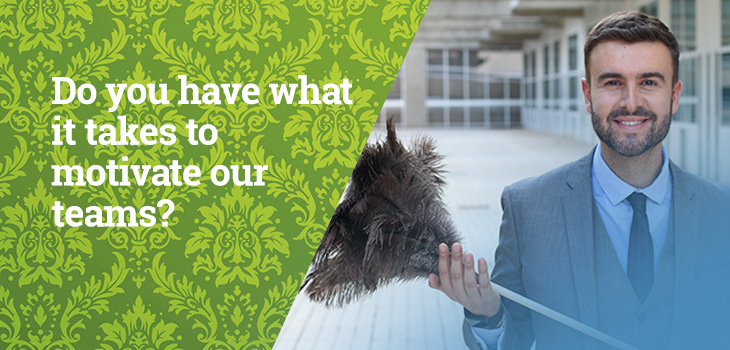 Vacancy for housekeeping manager
Check in Cleaning is an innovative service provider, aimed to provide facility services exclusively to some of the best hotels in Amsterdam and the surrounding area. We offer our clients a reliable housekeeping service. Placing the right person on the right position is one of our core values, making our team fit for every job.
Your job
Housekeeping management is responsible for all the housekeeping aspects, including hotel rooms and public areas. Besides monitoring and quality management, your focus is on creating a great experience for all hotel guests. As a motivational drive for all staff you make sure the job is done according to standards and right on time. These standards are crucial to the attractiveness of hotel rooms.
We are looking for an enthusiastic and dynamic colleague with experience in managing teams of 10 or more. You are confident in the way you communicatie and capable of setting and adjusting the bar for standards and procedures yourself. Past experience in housekeeping is required. One of your most important tasks is to motivate your team and surpass expectations of our clients.
Your profile
You have a degree in secondary vocational education (MBO) or higher professional education (HBO)
You have a minimum of three to five years of experience in housekeeping
You are happy and confident to deal with a wide range of nationalities
You are flexible
Your English is great, both writing and verbally
You have an exceptional eye for detail and thoroughly understand the required service for our hotel guests
You live in or in the proximity of Amsterdam
We offer
Housekeeping management using our sophisticated Gotickin app
Appreciation for your efforts including a proper salary
A team with room for your personal vision and ambitions
30 Up to 38 working hours a week on an employment contract
Education based on your ambition
Modern working equipment and tools at your disposal
A good salary based on your experience and conform the Dutch collective employment agreement
Compensation on your phone bill for work-related usage
Vacation days: you have 26 days off per year based on full-time employment. Vacation days for part-timers are calculated pro rata, which comes down to 10% of the total hours worked
End-of-year allowance: if you have been employed for more than six months, you will receive an end-of-year allowance of 2,85% based on your gross salary
To arrange on your own
There are a few things you will need to arrange on your own if you want to work for us.
A place to live within a radius of 30 kilometers from Amsterdam
A valid Dutch working permit (only for none-European citizens)
A working phone. For none-European citizens we prefer a Dutch or European phone number.
Apply for this job
Apply for the vacancy of housekeeping manager using the contact form below. Please do not forget to upload your resume including photo.