Christmas traditions (part 1)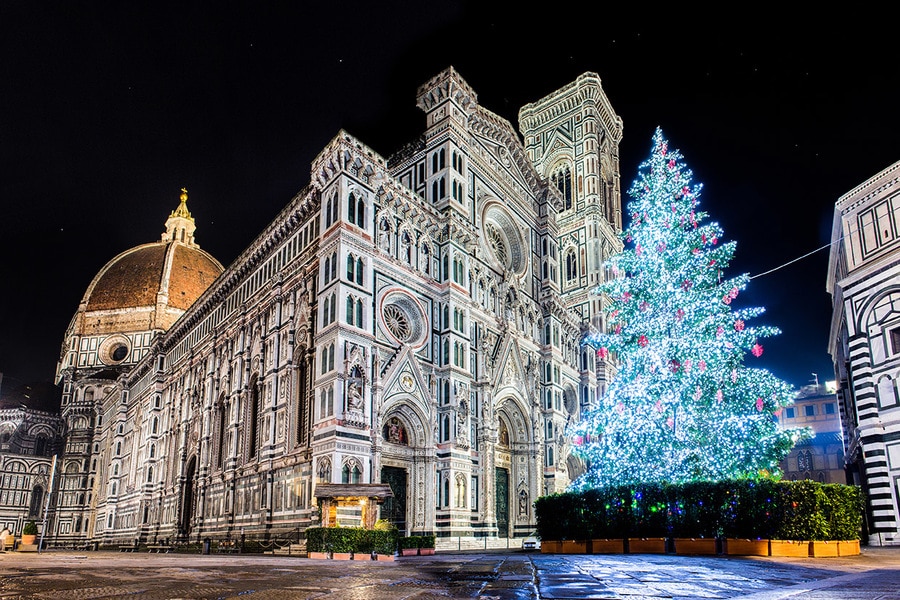 Italy and Sicily:
"In Italy, Christmas begins on the 24th of December. On Christmas Eve, by tradition, Monica has a dinner with the whole family (uncles, cousins, grandparents, grandchildren.) They are waiting for midnight which is the moment of the birth of Jesus. The infant is put to the crib by the smallest family member while everyone is singing "You come down from the stars, Oh King of the sky". On December 25th, in the morning all people go to the church to pray and celebrate the event."
Luisa is also celebrating until late time on Christmas Eve. "We are all together eating, drinking, giving presents and playing cards. We usually do not stop eating until December 26th, which is St. Stephan day and we celebrate as well. Every dinner dish, by tradition, is based on fish and typical Christmas sweets. We play bingo, cards and any other integrative game that involves all people of all ages."
The Sicilian tradition also begins on the evening of December 24th, says Claudia. "All family members are gathering together with the relatives at grandmother's house. The women starts to cook while men and children play card games. Then they eat, they play games and wait for midnight, eating panettone and opening sparkling wines. The family stays together until 26th of December. Grandmother's house is always full of people for 3 days but we also meet on other days in order to play family games."
Monica, Luisa, Claudia – Italy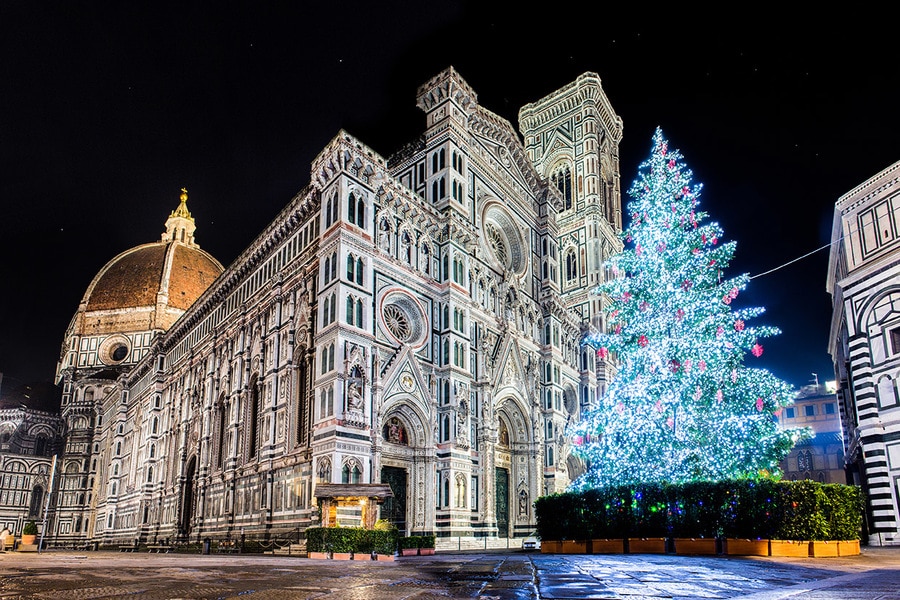 Albania:
"In Albania, Christmas is not celebrated nationally, because most of the people are muslims.  The Catholic part of society goes to church on Christmas day but do not celebrate."
Gioi – Albania
Greece:
"On 24th, children in groups go from one house to the other while singing Christmas carols. Every region has different Christmas carols but everywhere the lyrics are joyful, wish luck and prosperity to the family members. When singing, children usually hold little metal triangles and drums. The whole family gathers at the eldest house to celebrate Christmas. Turkey is a big part of Greek Christmas food customs, and it is common to find this bird on most of Greek Christmas tables.
Traditional Christmas sweets are melomakarona (honey cookies), kourabiedes (Greek butter cookies) and diples (Greek pastry). Melomakarona has their roots in the Byzantine times, while kourabiedes have an Ottoman origin. These two are the most characteristic sweets of Christmas that all housewives prepare. Diples are also prepared in various regions."
Panagiota – Greece

Portugal:
"In Portugal on 24th December we usually have a family dinner, typical dish for this dinner is codfish and turkey. A traditional sweet dish is called aletria and is made from soft noodles. Another sweet dish is rice pudding king cake, which is a must on the Christmas table. After dinner, at 23:00 we go to church and after we eat some chicken soup.
On the 25th in the morning we open gifts and have our meals with family (of course with a lot of drinks) and spend time talking, joking and playing cards – basically spending time together. On the 26th we celebrate with just a family lunch to "finish" the Christmas period and also to recover from eating and drinking so much."
Clarisse, Eduarda – Portugal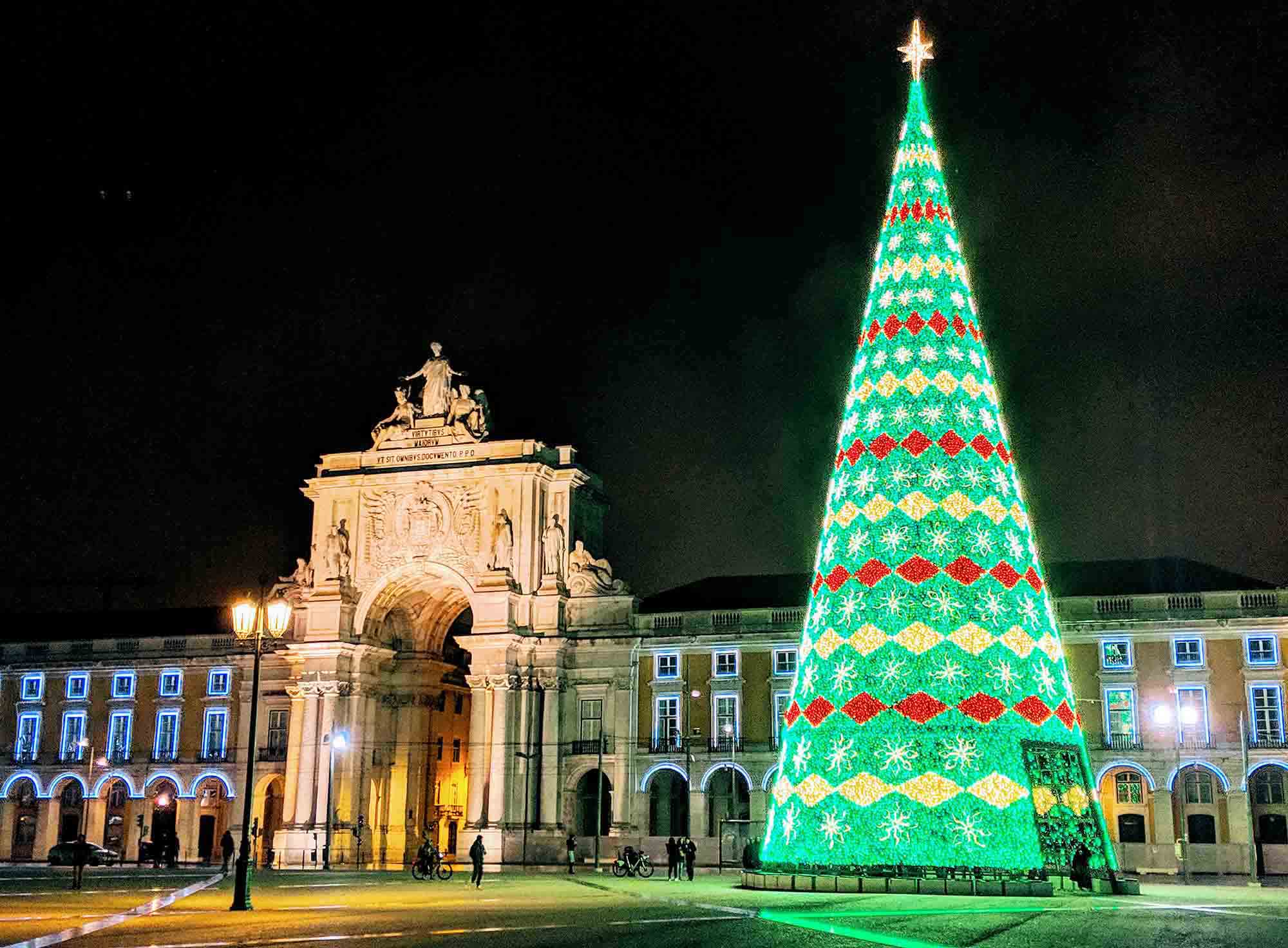 Jamaica:
"On the 25th of December the whole family gathers at lunch time. Our traditional dish is rice and chicken. Traditional drink is called sorrel which is boiled red wine with spices."
Chaji – Jamaica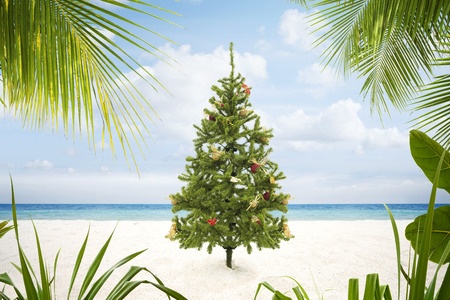 Serbia:
"Serbia is traditionally celebrating Christmas according to the Orthodox calendar", says Anna. Christmas Eve is on 6th January and Christmas Day is on 7th January. 40 days before Christmas by Orthodox tradition should be spiritual and body fasting.
"My parents and grandparents followed and taught me these traditions" – says Arpad: December 24th is a fasting, or let's say diet day. We eat once throughout the day and the dish is only apples, garlic and chestnut soaked into honey, some bean soup without fat and possibly fried fish."
"Family is together all the time even on the evening holy mass. During the night, little Jesus comes and places presents for children under the Christmas tree! The 25th is the day of the real celebration, opening boxes, singing/dancing, eating many dishes, sweets and cakes."
Anna, Arpad – Serbia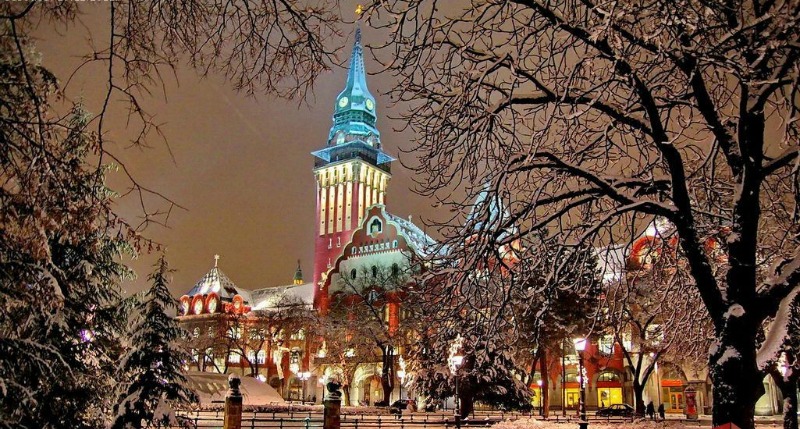 Philippines:
"We start celebration on the 24th December in the evening. Everyone goes to the church first, then comes home for dinner. We receive gifts but don't open it at this time yet. At dinner we eat and stay awake until midnight. The next day everyone gets up whenever they like because of celebrating and eating until late hours. Then the time comes to open presents. As a sign of good luck everyone collects round fruit. What is an interesting fact for Philippines' tradition we start with Christmas decorations on October 1 so we already have Christmas lights and a Christmas tree on Halloween."
Darlyn – Philippines